Listen to Canadian Council for Refugees members share their journey:
Joining the Canadian Council for Refugees
Since 1978, we have been a key voice on refugee protection and newcomer settlement in Canada. Join the CCR and become part of a vibrant national network of 200 organizations committed to the rights and protection of refugee and other vulnerable migrants and the settlement and integration of newcomers to Canada.
We work together to advocate for the rights of refugees and immigrants to the public, parliamentarians, government agencies and the media. The CCR provides opportunities for members to network, share knowledge and address specific issues affecting refugees and immigrants in Canada and around the world.
Our members' issues get on the immigration and refugee policy agenda in Canada: The CCR engages in dialogue with Immigration, Refugees and Citizenship Canada, Canada Border Services Agency, the Immigration and Refugee Board and other levels of government to resolve problems affecting refugees and vulnerable migrants to Canada.
Who are CCR members?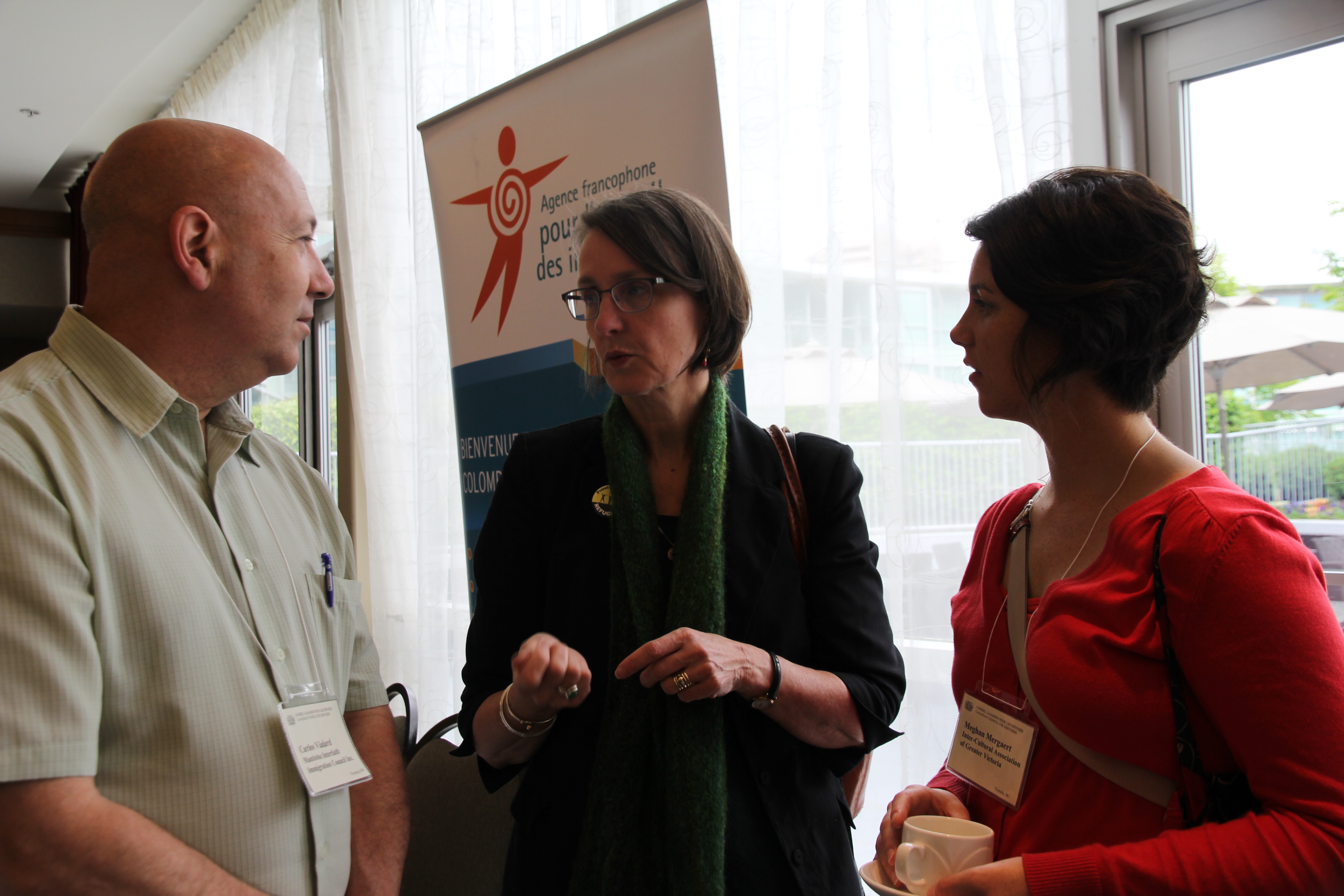 For reasons of continuity, participation and commitment we seek organizations as Members. Individuals can become Associate Members.
To be eligible for CCR membership, your group must be a Canadian non-profit organization concerned for the rights of refugees and other vulnerable migrants and for the settlement of refugees and immigrants in Canada.
Why CCR members are important:
The CCR exists because of our members: they are our strength.
CCR members:
Bring forward problems facing refugees and other newcomers
Share best practices to resolve similar issues faced by others
Contribute to CCR research and reports documenting needs for policy change
Advocate for change locally and nationally
Work to shape public opinion through local outreach with members of the public and the media
 
Learn more about the CCR, how you can get involved and about CCR membership benefits.
Know an individual or an organization that would make a great CCR member? Share these reasons to join the CCR with them.