This Working Group provides a forum to exchange information, network and develop policy positions on all issues related to the settlement and integration of refugees, immigrants and other migrants in Canada, including:
provision of settlement services;
broader social justice context related to newcomers in Canada, for example: systemic racism, racialization of poverty, employment and income security, housing and homelessness, health, mental health, family reunification, and equitable access to services and basic entitlements.
The Working Group priorities for 2023 are:
Regularization
Access to Housing 
International Students 
Family Reunification 
Migrant Workers 
The Working Group has identified access to services as a long-term priority.
I&S Co-Chairs
Image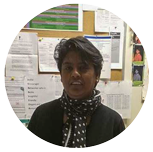 Jennifer Rajasekar
Jennifer Rajasekar is the Manager of Social Support Services at TNO-The Neighborhood Organization and is the primary point person for TNO's Worker Support Services Program. She is the 2018 recipient of the Leading Women Building Community Award. Jennifer has many decades of diverse experience in the non-profit sector serving newcomers and refugees and grassroots organizations, leading, managing, and implementing community-based projects and programs that provide substantial benefits for communities.
Image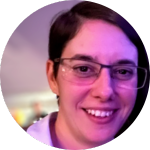 Tihana Radojcic
Tihana moved from Zagreb (Croatia) to Calgary in 2014 as a temporary foreign worker. Throughout her journey to permanent residency, she experienced many systemic and financial barriers that prolonged her settlement and integration process. After being tied to one employer through the LMIA requirements, she was motivated to advocate for changes in the Canadian immigration system. Having over a decade of advocacy work experience in non-profits from Europe, she utilized her skillset and passion for supporting vulnerable populations and making a long-lasting impact in the community. She worked with the Calgary Immigrant Women's Association (CIWA), the Alberta Association of Immigrant Serving Agencies (AAISA) and is now with Immigrant Services Calgary (ISC) as the manager of partnerships. She also actively volunteers with the Calgary Local Immigration Partnership (CLIP), Rainbow Railroad, End of the Rainbow, and Outlink. As a former journalist, she is leveraging her experience to write inspiring stories about immigrants and newcomers across Canada.
I&S Key Issues
Regularization of all status
Housing
Mental Health
International Students
Youth Engagement