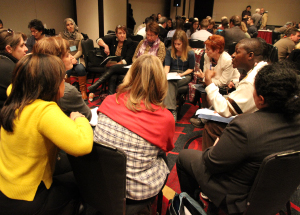 The CCR serves the networking, information-exchange and advocacy needs of our members. (For information on additional membership categories and how to apply, select one of the options in the lefthand menu). 
As a CCR member, you receive all of these membership benefits and more: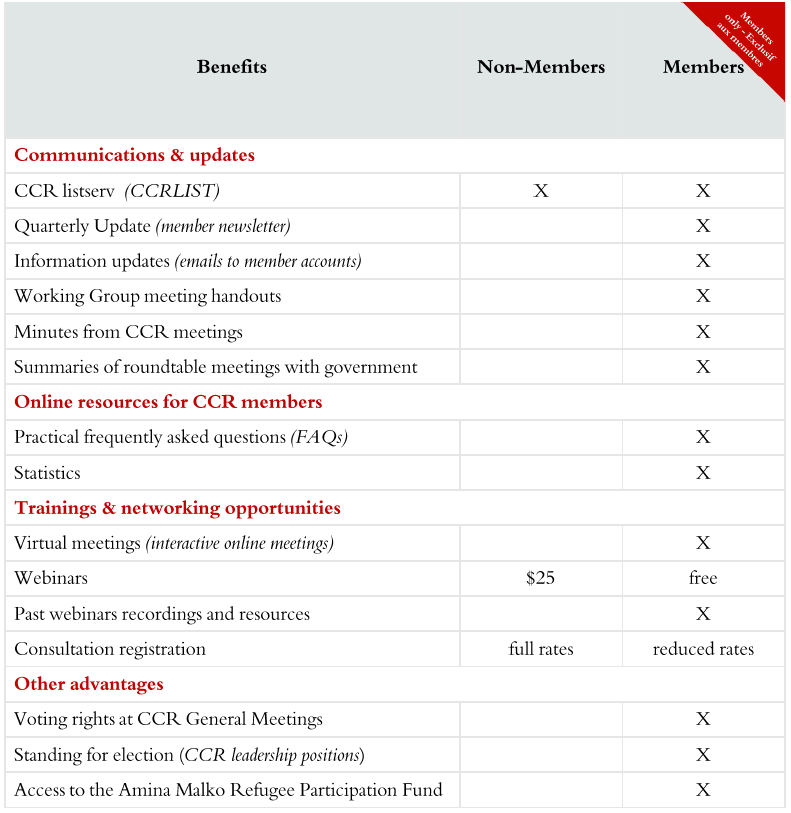 Contribute to a recognized, national and collective voice in dialogue with the Canadian government

Receive the latest updates and receiving regular policy analysis and practical resources

Access networking and professional development opportunities across Canada

Gain visibility for your organization and strengthen the impact of your work
Click here to apply for CCR membership
Learn more about the CCR, how you can get involved and about CCR membership benefits.
Know an individual or an organization that would make a great CCR member? Share these reasons to join the CCR with them.